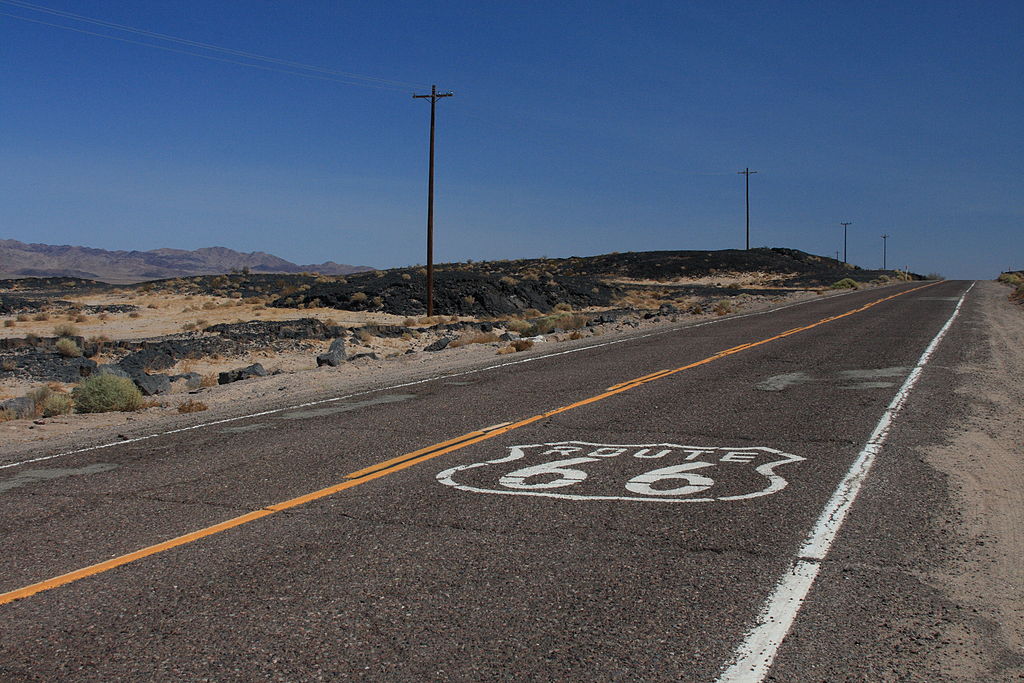 No doubt eighteen months of lockdown and cautious venturing out have left its mark on all of us. One of the marks it's left on a friend and me is, as John Steinbeck wrote in Travels with Charley, the "urge to be someplace else." And so, we have begun, a good year in advance, to plan a road trip. Not only a road trip, but a Mother Road trip, a journey down the "Main Street of America": Route 66.
Technically, Route 66 doesn't exist any more. It was decommissioned as a highway in the 1970s, and large sections of it are missing, paved over, or derelict. But the sections that are left still exert the call of the Sirens to some of us.
So we're looking at websites, maps, books, and making lists and itineraries, and plans. But both of us have traveled enough that we know that what Steinbeck wrote, also in Travels with Charley, is true:
"Once a journey is designed, equipped, and put in process, a new factor enters and takes over. A trip, a safari, an exploration, is an entity, different from all other journeys. It has personality, temperament, individuality, uniqueness. A journey is a person in itself; no two are alike. And all plans, safeguards, policing, and coercion are fruitless. We find after years of struggle that we do not take a trip; a trip takes us. Tour masters, schedules, reservations, brass-bound and inevitable, dash themselves to wreckage on the personality of the trip… In this a journey is like a marriage. The certain way to be wrong is to think you control it."
Of course, Covid still stalks the land, and so we have no way of knowing whether or not the Route will be open or closed to us, whether already fragile businesses will have survived. But we dream and hope.
While Steinbeck is right that no journey can be controlled, it's also true that planning and preparation are part of the journey. And so are dreams and hope.
I'll let you know how we get on.
Liz