Garnet – January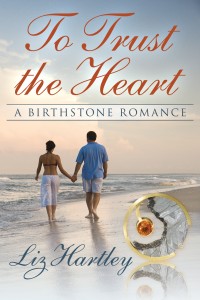 The 1994 recession has hit Cassie Franklin, a custom jeweler in Eden Beach, California, right in the heart. With sales falling and bills piling up, and with would-be real estate mogul, Carla Towne, scheming to force Cassie out of her shop, Cassie must pull out all the stops to survive. Her best chance to save her business is to find a way to get into the most prestigious art show in Eden Beach, but to do that, she will have to take risks with her work and her life. Risks that might cost her everything.
It's the worst possible time for Tate Garner, handsome owner of the exciting new restaurant around the corner, to stroll into her life. Tate's silver-spoon background is everything Cassie, an outsider with a chip on her shoulder, ridicules. But as she discovers the man behind her preconceptions, she wonders if she can trust herself to take the biggest risk of all: falling in love.
Available at: Amazon, Barnes and Noble, Kobo, iTunes.
Amethyst – February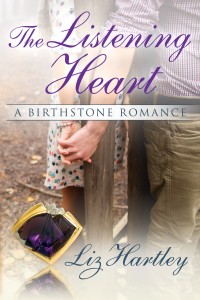 Stacie Capella has inherited more than her shop, The Bell, Book and Crystal, from her colorful, fortune-telling great aunt. She's inherited her eerily accurate gift of second sight. Stacie's learned the hard way, though, that if she wants a drama-free, normal life, it's better to keep her inconvenient hunches to herself. Even something as simple as selling crystals, wind chimes and tarot cards has made her the target of a self-righteous religious cult.
If her secret gift wasn't complication enough, the belligerent wife of a powerful council member accuses her of fraud. Enter tall-dark-and-doubting Detective Ben Robard–jaded Iraq war vet and skeptic of all things metaphysical. Convinced the no-nonsense cop is the love her aunt foretold, Stacie has even more reason to keep her hunches to herself.
But when intuition tells her the man stalking her is a killer, Stacie must risk revealing her gift to convince Ben she's in danger. It's a move that could save her life, but lose her the chance at love she thought she'd never have. Ben, who will do almost anything to keep Stacie safe, must decide to trust his own intuition and heart before the hunter kills again.
Coming soon!
Aquamarine – March
Diamond – April
Emerald – May
Pearl – June
Ruby – July
Peridot – August
Sapphire – September
Opal – October
Topaz – November
Turquoise – December