Sarah Barton has been running from her past for years. But if she wants the future she dreams of, it's time to stop running.
In Production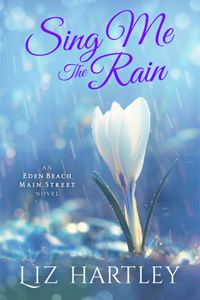 Sarah Barton's dream career has become a nightmare. Her beloved boss, Sam Kellerman, a world-renowned gemstone dealer in the small town of Eden Beach, California, died just weeks after he made her his partner. Now Sam's family, in their struggle to control the multi-million-dollar business, have their knives out for each other. The sharpest blades, however, are turned on Sarah.
The unkindest cut comes when Sam's son, David, returns to the business he left years before and stakes his claim—right through Sarah's heart. As the crush she'd had on David at nineteen blossoms into love, she can't hide it—from herself or those who would use it against her.
Slanderous rumors about Sarah are spreading through the industry when a humiliating video from her carefully buried past surfaces on the internet, and she becomes the target of a vicious blackmailer.
But Sarah is done running. She must confront the shameful secrets in her past before she can secure the future she's dreamed of—and David's love.