Just see how it glints and sparkles. Of course it is a nucleus and focus of crime. Every good stone is. They are the devil's pet baits."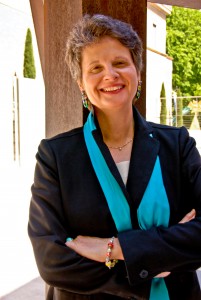 Liz Hartley is the author of the Eden Beach Main Street Novels, and the Eden Beach Crime Novels. She has worn jewelry and picked up rocks since she was old enough to stand. So it was probably fated that she would end up with a Graduate Gemologist (GG) certificate, and a Fellow of the Gemmological Association of Great Britain (FGA) diploma, and spend most of her life writing about jewelry and gemstones.
As a result, what is more natural than gems and jewelry should show up centrally in Liz's books? After all, said the inimitable Sherlock Holmes, gemstones are the "nucleus and focus of crime…They are the devil's pet baits." They are also central to a good love story. Most couples have at least one piece of jewelry that signifies the enduring nature of their affection.
By the way, Arthur Conan Doyle's Sherlock Holmes and the Adventure of the Blue Carbuncle, quoted above, is Liz's favorite tale of the great detective—because Sherlock gets just about everything wrong.
Liz's fascination with fine gems and carefully crafted jewelry has never dimmed. Diamonds are her birthstone, and she prefers them yellow and cushion cut. But her favorite gemstone is the Tsavorite garnet.
She shares a house with the ghostly spirit of a well-loved cat, and is blessed with dear family members and a wonderful network of friends. She lives in Salem, Oregon.
Contact Liz via email: Liz at lizhartleyauthor dot com.
For a listing of all Liz's books, published and planned, go to Liz's Books. Liz's books are available at Amazon, Kobo, and Barnes & Noble.