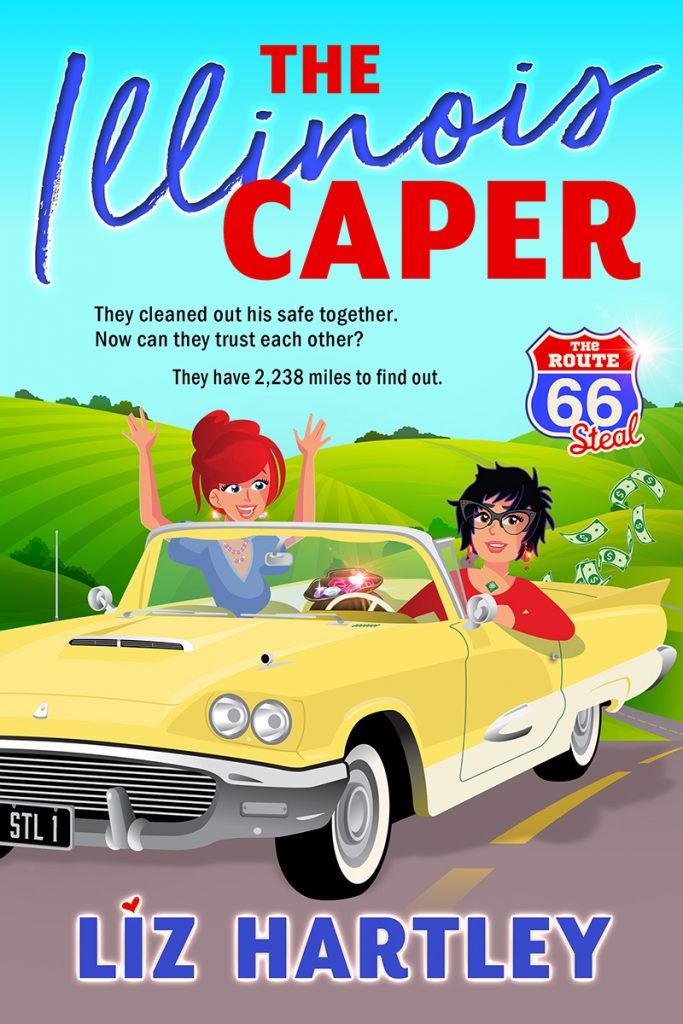 Today is the day!
Newsletter subscribers get a sneak peek at The Illinois Caper, the first book in my Route 66 Steal series. I'll post a new chapter each day I'm on the Route researching the series.
Want to read the book but not a subscriber?

It's easy! When you see the pop up when you come to my website, simply fill in the form. (This is different from subscribing to my blog, which you've already done in the sidebar to the right.) When your subscription is confirmed, you will get a password. Then go to the website www.route66steal.com. You'll be asked for the password the first time you click on a post.
Remember you can unsubscribe to the blog and the newsletter any time you wish.
Enjoy, and see you on the Road! The Mother Road, that is.
Liz