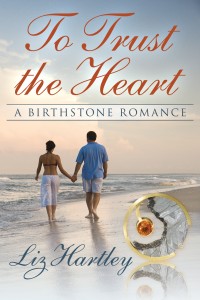 I'm so happy to announce that my first Birthstone Romance, To Trust the Heart, is now available.
I'm grateful to everyone who helped bring this to fruition, from beta readers with their invaluable insights, to proofers with sharp eyes, to cover designer Robin Ludwig who made the beautiful cover.
But I particularly want to thank two people. First, Jacob Albee for the spectacular spessartite garnet and meteorite pendant on the cover! It's a privilege to feature the work of such a talented jewelry artist. And it's a wonderful introduction to the multi-hued world of garnets, the underrated birthstone for January.
But without the support and encouragement of dear friend, superb knitter, avid hockey fan, and amazing author Devon Monk, I would never have tried this. Thanks, Devon!